eXP Career Development Program
The eXP program puts our employees at the center, allowing them to explore career development paths through access to business education, mentors and experts across Orbia. The eXP program is anchored around two team-based, six-month project assignments that offer participants the opportunity to tackle real and relevant business challenges and engage in hands-on experiences steering projects of strategic importance, ensuring program participants emerge ready to lead Orbia into the future.
Program Pillars

Education
Participants will engage in online coursework over two semesters to enhance their leadership skills.




Experience
Participants will steer two six-month projects that address complex and relevant business challenges.



Exposure
Participants will have the opportunity to learn from and among Orbia's senior leaders, mentors and subject matter experts.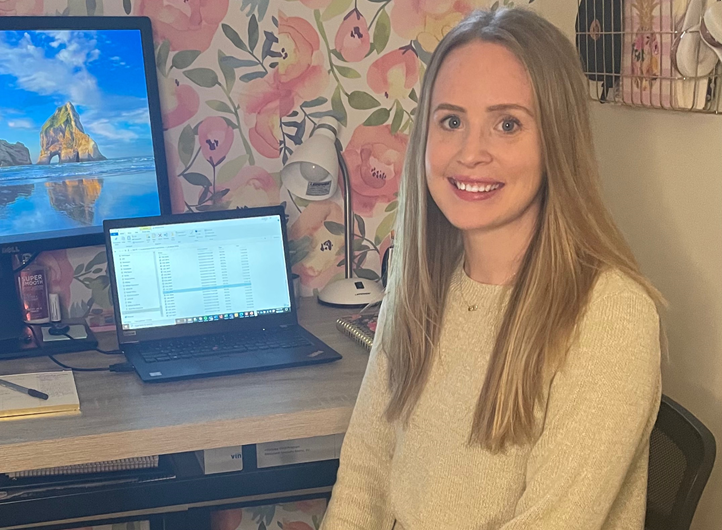 Meet Rachel
Regulatory Affairs/Sustainability Specialist, Vestolit
As a participant in Orbia's 2020-2021 exp Career Development Program, Rachel is eager to continue learning and growing her career through the program's networking and curriculum.
"The exp Program has allowed me to access a wealth of knowledge outside of my business group. Working with colleagues across Orbia has expanded my understanding of how other business groups run. I am able to utilize these connections and learn best practices and skills from others, leaning on them for support. Being placed with a project that is outside of my typical job responsibilities has taught me to expand on my patience, as well as my organizational skills."
"I implore those who have a thirst for knowledge to apply to the exp Program. There is no shortage of information or persons who can assist you in bettering yourself to lead Orbia into the future."
Meet Mateusz
Audit Leader, Orbia
Understanding business processes, finding opportunities and learning about other perspectives is what drives Mateusz, who is on Orbia's Internal Audit team and a participant in the 2020-2021 exp Career Development Program.
"I am involved in the Compass LATAM project, which will provide visibility, understanding and control of business processes within Wavin LATAM. I also spend time on Orbia's New Leader Program, led by Harvard Business Publishing, to develop a leadership mindset and personal adaptability."
"The exp Program offers a lot of opportunities to develop and unleash potential. We are usually so busy with current activities that it's hard to find time to develop the necessary skills to proceed with a career and feel fulfilled in your job. I am happy that I can be a part of this program despite the pandemic and lack of possibility to travel, and that Orbia invests in people development."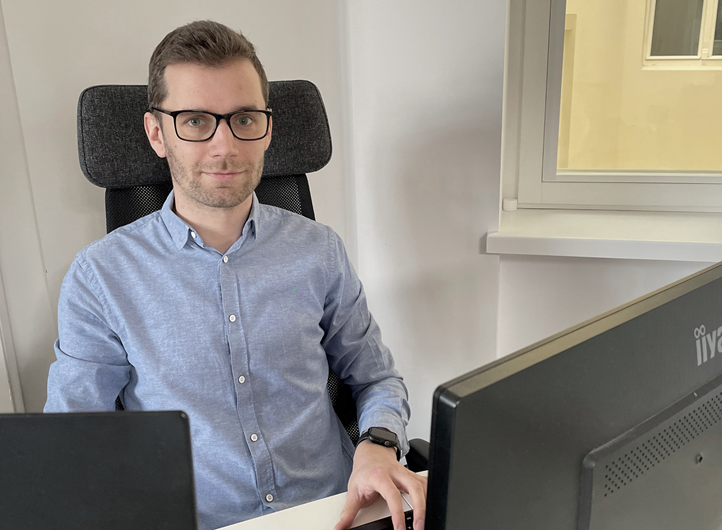 Quotes from our Participants and Mentors

Allan Canales
Director Shared Services and Financial Process Design,
Wavin – Costa Rica (Mentor)

"It has been a wonderful experience that has allowed me not only to guide and share experiences, but also to learn from my mentee about new topics from another business group. This is building a more diverse and stronger organization!"

Austin Cordova
Business Development Manager – Strategic Accounts,
Dura-Line – U.S. (eXP Participant)
"The eXP program has been a tremendous experience. It has given me a greater understanding on how to develop myself as a professional. A great manager continues to evolve and grow in order to support the individuals around them, and this program provides the resources on how to do that."

Antonio Chirinos
Production Supervisor,
Vestolit – Mexico (eXP Participant)
"Being part of 2020 eXP Program cohort has allowed me to develop and challenge myself through education, exposure and experience.​ I found tremendous opportunities to learn from senior leadership, get to know different business units across the globe to broaden my mindset, expand my professional network, and practice my English. I have become more passionate about Orbia and its vision."

Aaron Edmunds
National Sales Manager,
Netafim – Australia (eXP Participant)
"From both a professional and personal perspective, the 2021 Orbia eXP program has delivered significant insights, direction and skills. The opportunity to collaborate cross-functionally on a project, complemented by a Harvard Management course, provided a brilliant environment to learn new business and soft skills critical for all good leaders. The eXP program is a must for all aspiring leaders.​"

Adela Sanchez
Social Responsibility Leader,
Koura – Mexico (eXP Participant)
"Since I started working for this company five years ago, my dream was to be part of this program. Thank you eXP for challenging me, for making me grow and for giving me a global experience. Thank you Orbia for being inclusive and showing once again that we embrace diversity.​"
---