Corporate Governance
At Orbia, we've adopted strong corporate governance practices that reflect our commitment to the highest standards of corporate ethics, diversity, and compliance. This framework is designed to guide the people who determine the present and the future of our company. It's how we lay out the mechanisms for achieving our strategic plan, while ensuring full legal and regulatory compliance. Here you'll find the guidelines that determine the rights and responsibilities of the shareholders meeting, the board of directors and its committees, and the CEO.
A Message from our Chairman
"Together, we are building a company that has the capacity and the will to address some of the world's greatest challenges in ways that will benefit all our stakeholders."
- Juan Pablo del Valle, Chairman of the Board of Directors
Governance Highlights
At Orbia, we don't make idle commitments when it comes to corporate governance; we believe in putting our shareholders' interests first. That is why our environmental, social and governance policies are greatly determined by our investors.
As it stands, 51.75% of Orbia is owned by a controlling group and other related investors. Today, 23% of our directors of the board are women, and around 54% of all directors are independent.
Board of Directors
Our board of directors consists of 13 directors, 7 of whom are independent.
Honorary Chairman for Life

Antonio del Valle Ruiz
Antonio del Valle, private accountant, was named honorary life chairman of Kaluz, Elementia and Grupo Financiero BX+. He has served on several companies' boards of directors.
Chairman

Juan Pablo del Valle Perochena
Besides being chairman of Orbia, Juan Pablo del Valle is also member of the JCI Inc. and Elementia board of directors. He participates in multiple Latin American associations.
---
Directors

Antonio del Valle Perochena
Mr. del Valle is chairman of Grupo Financiero BX+ and Kaluz and serves on the boards of Elementia and Grupo Pochteca, inter alia. He also leads the Consejo Mexicano de Negocios.

María Guadalupe del Valle Perochena
Mrs. del Valle serves on the boards of Kaluz, Banco BX+ and Controladora GEK. Having built expertise at Banco Santander and Bital, she now manages the family office's investments.

Adolfo del Valle Ruiz
Adolfo del Valle is a private accountant and executive business director, certified by the IPADE Business School. He also serves as chairman of Grupo Creática, S.A. de C.V.

Ignacio del Valle Ruiz
Ignacio del Valle, public accountant, is chairman of the Vialcoma board and serves as director of Fincomún Servicios Financieros and Grupo Institución, among others.

Jaime Ruiz Sacristán
Mr. Ruíz is founder and chairman of the Board of Banco BX+ and served as president of the Mexican Bankers Association. He's chairman of the Mexican Stock Exchange as well.

Divo Milan Haddad
Besides being GM of Investigación, Pro-Invest, and Dimmag Invest, Divo Milan also serves as chairman of Inmobiliaria del Norte and as board member of various other companies.

Fernando Ruiz Sahagún
Mr. Ruiz is founding partner of Chevez Ruiz Zamarripa and taught taxation at Universidad Anáhuac. He's part of the Audit Committee of the Mexican Stock Exchange, among others.

Guillermo Ortiz Martínez
Dr. Ortiz is partner of BTG Pactual and board member of Weatherford International. He governed Banco de México for over 20 years and served as Finance Minister from 1994 to 1997.

Eduardo Tricio Haro
Mr. Tricio, Zootechnical Agricultural Engineer, is chairman of Grupo Lala and Grupo Nuplen. He also serves on the boards of Aeroméxico, Televisa and Grupo Financiero Banamex.

Eugenio Santiago Clariond Reyes
Mr. Clariond Reyes is honorary consul of Brazil, chairman of Grupo Financiero BX+ and advisor to Fondo del Agua Metropolitano de Monterrey and the think tank IMCO.

Alma Rosa Moreno Razo
Mrs. Moreno was president of the Tax Administration System and Mexico's Ambassador to the UK. She also served as administration director at Banorte and worked at Pemex.

Juan Pablo del Río Benítez
With experience in corporate law and finance, he serves as secretary of the board of Elementia and Banco BX+. He's also a member of the MSE's Regulatory Committee.

Maria Teresa Altagracia Arnal Machado
Maria Teresa Arnal has considerable experience in marketing and digital media. She founded the IAB Mexico and presides the Mexican board of the World Internet Project.
Committees
Corporate Practices Committee
The Corporate Practices Committee advises and assists the Board of Directors in drafting and reviewing important reports and transactions, plans shareholder meetings, and requests opinions from independent third-party experts.
President
Eugenio Clariond Reyes Retana
Members
Divo Milán Haddad
Juan Pablo del Valle Perochena
María Teresa Altagracia Arnal Machado
Audit Committee
Among other duties, the Audit Committee supervises external auditors, analyzes financial statements, and informs the Board of Directors of the relevant irregularities.
President
Fernando Ruiz Sahagún
Members
Divo Milán Haddad
Eduardo Tricio Haro
Alma Rosa Moreno Razo
Permanent Guest
Jaime Ruiz Sacristán
Finance Committee
Orbia's Finance Committee supports the Board of Directors in fulfilling its responsibilities to shareholders regarding the policies, practices, and strategies related to managing financial affairs.
President
Jaime Ruiz Sacristán
Members
Guillermo Ortiz Martínez
Antonio del Valle Perochena
María de Guadalupe del Valle Perochena
Adolfo del Valle Ruiz
Ignacio del Valle Ruiz
Compensation
At Orbia, the following three key principles underpin our Compensation Policy: we are competitive in the markets in which we operate, we are respectful of our employee's internal equity and we stimulate a pay-for-performance culture. These principles are written down as guidelines and shape our Corporate Compensation Framework.
Board Compensation
The compensation for members of Orbia's Board is established in the company's statutes. Every year, the shareholder meeting reviews and approves these, in accordance with the company's bylaws. To ensure that this compensation remains competitive in today's market, the Corporate Practices Committee occasionally instructs a specialist firm to analyze the remuneration of Board members. In 2017, the company selected to perform this check was Willis Towers Watson.
CEO and Executive Compensation
One of the Corporate Practices Committee's responsibilities is to evaluate the performance of Orbia's executives and review the compensation granted to them. The same goes for our CEO: the Corporate Practices Committee also reviews his compensation on a regular basis.
Compensation can consist of (1) a fixed salary, (2) a short-term variable compensation, linked to EBITDA, Trade Working Capital, EBT and Return on Equity, (3) a long-term variable compensation, share price-based incentive program linked to Return on Invested Capital (ROIC) or (4) non-monetary compensation and fringe benefits.
Long Term Incentives (LTI)
In 2015, Orbia established a Long-Term Incentive plan, the purpose of which is to align shareholder interests with executive compensation and reward the company leaders for their achievement of strategic objectives that will ensure the continued success of Orbia.
The Long-Term Incentive is granted annually to those executives who have at least six months of continuous service at the time of the grant. The methodology used to report an estimate of the total value of the plan is in accordance with the Black & Scholes model.
Corporate Documents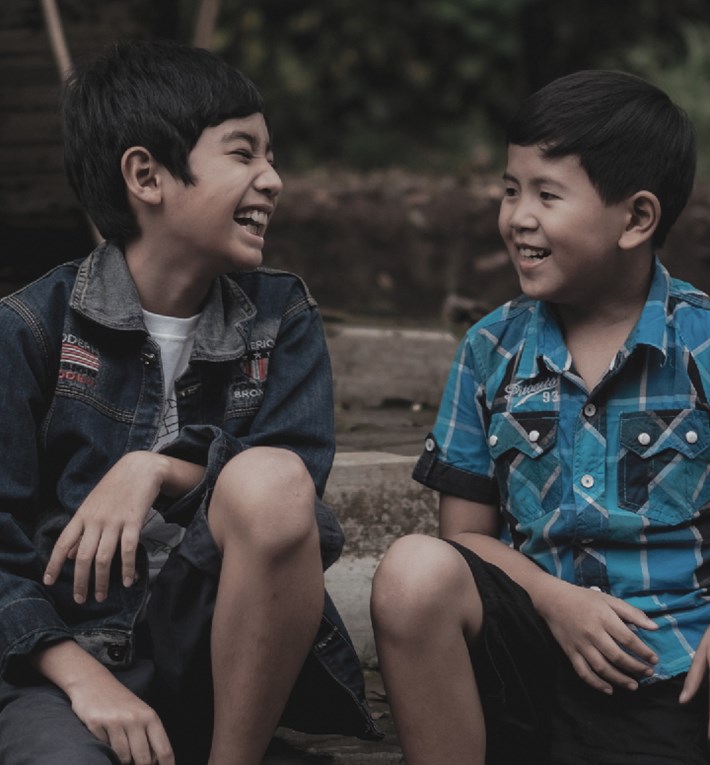 Code of Ethics
Our Code of Ethics reflects the professional spirit in which we at Orbia conduct ourselves and our business. The principles and policies apply to all Orbia employees, as well as our suppliers and customers, so we want to ensure that they understand and embrace our Code of Ethics.
Contact Investor Relations
Learn more about Orbia's business strategy and financial performance and discover why investing would be a good idea.