Can health and well-being be made more accessible?
A person's wellness is determined by everything they touch and consume, as well as the environment around them. Our businesses produce the ingredients for healthier lives, directly and indirectly, and we recognize the opportunities to prioritize this challenge on our own journey toward becoming a healthier business.
Too many people die from preventable causes, and too many people suffer under improvable circumstances. It's a broad statement, but as a company that often starts at the elemental level of material science, we have the chance to create positive impact at the very root of these challenges.
Having access to safer, cleaner, and more affordable components of everyday life is critical to health and well-being. We believe humanity should be united in an effort to bring the basic elements of livability to every hospital and home.
So what's standing in the way of healthier, happier lives for so many around the world?
The Challenge
Poverty sits at the center of almost every global health crisis. In fact, living in poverty makes a child twice as likely to die before age five. The United Nations and the World Health Organization both cite underfunded health systems, poor sanitation, lack of physician access, exposure to pollution, and environmental consequences of climate change as the major contributors of health issues within developing regions.
These are economic issues, but they're so much more. Basic improvements to infrastructure and connectivity can open up access to life-saving essentials for even the most impoverished community.
Clean water, for instance, is a foundation for treating and preventing disease. But one in four health care facilities lacks basic water services. It's a reminder that expanding access to basic medicines, materials, and resources is one of the greatest opportunities for spreading health and well-being.
UN Sustainable Development Goals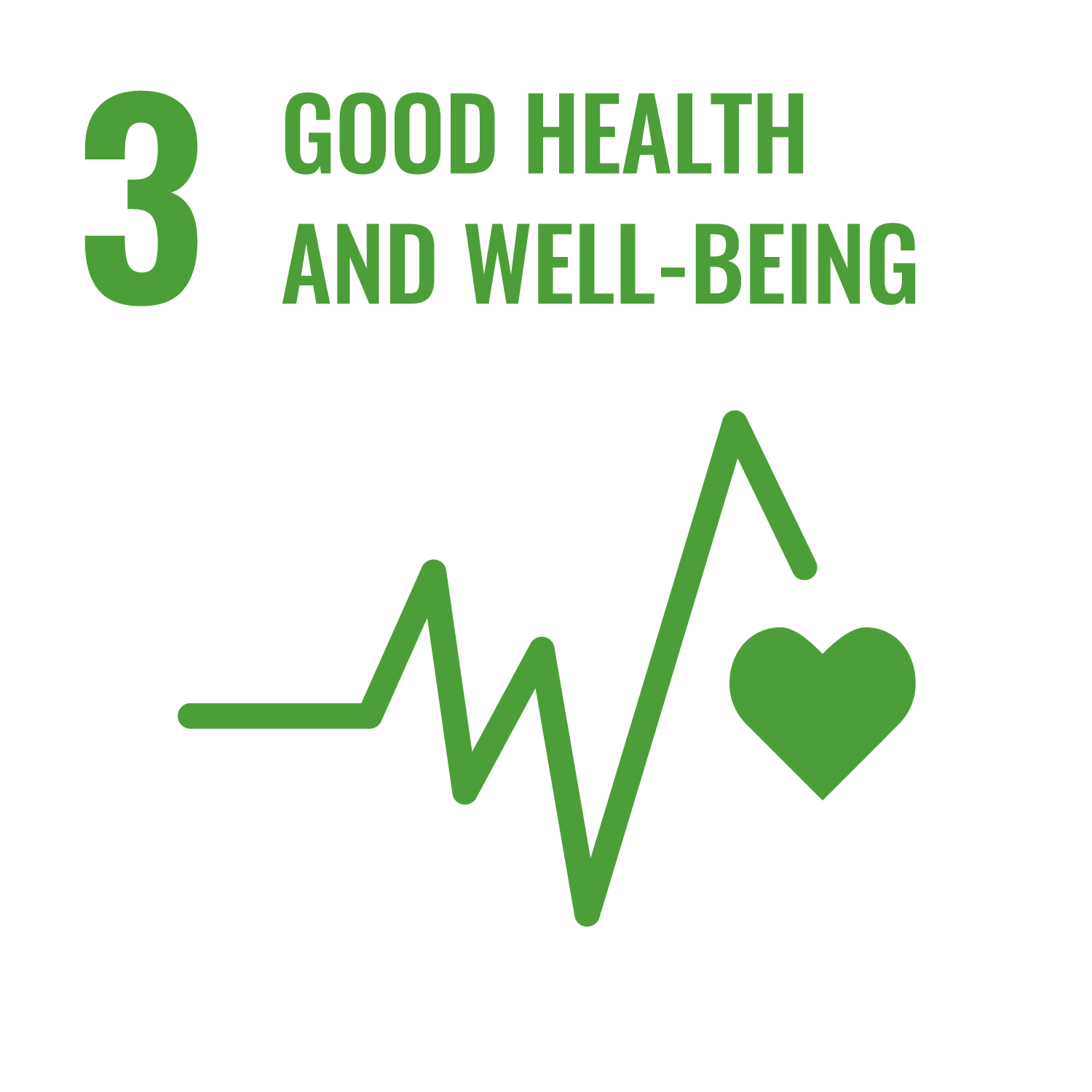 25 %
of health care facilities lack basic water services
Our Perspective
We aren't a medical company, but we do have materials expertise that informs our position on how to help. We know that health and well-being are easier to achieve when products and packaging get cheaper, lighter, stronger, more hygienic, and more environmentally friendly. This is especially true in the developing world.
We try to push these boundaries on a chemical and material level, so our customers can innovate on life-saving technologies. We specifically apply this mind-set to our production of propellant gases used to deliver medicine in inhalers, and the synthetic materials used for IV bags, tubing, oxygen masks, and other hygienic equipment. Our ambition on all these fronts is to enable production of medical supplies that become more accessible to the developing world.
We also know that health is the result of many other systems beyond medicine. As a community improves its water systems, internet connectivity, and other forms of infrastructure, the well-being of its residents can improve, as well.
Every one of our five business groups works to improve global health and well-being in these ways. As a purpose-led company, we try to measure success by lives enhanced as much as revenue generated.
"Rapid, unplanned, and unsustainable styles of urban development are making developing cities the key focal points for emerging environmental and health hazards."
World Health Organization
Our Approach
There are multiple health and well-being applications across all five business groups, but there are four key areas we're excited to highlight.

HFA Medical Propellants
We're a world leader in the production of the crucial aerosol gas used to deliver life-saving medication in asthma inhalers and other similar medical devices. A recent innovation has resulted in the product Zephex® 152-a, which dramatically reduces the carbon footprint of metered-dose inhalers while making the devices cheaper and easier to acquire.

PVC & Medical Vinyls
We provide materials for applications that range from basic, affordable infrastructure enhancements enabled by PVC, to the hyper-specified production of medical equipment like IV bags, tubes, oxygen masks, and more.
Heating & Cooling Systems
Our businesses have a number of products and systems used to regulate indoor temperatures. These offerings range from refrigerant gases used in many air conditioning or cold-shipping units, to Wavin's industrial or in-home systems of water-based heating and cooling.
Water Sanitation Systems
Collectively, we work within almost every stage of water's journey into people's lives: capture, collection, treatment, distribution, and ultimately recycling. Wavin, specifically, focuses on the capture, movement, and recycling of water within infrastructure systems. Mexichem Specialty Compounds produces ferric chloride and other chemicals crucial to the treatment and purification of water in Central and South America.