Nasdaq, an American multinational financial services corporation, has highlighted Orbia as one of its ESG Trendsetters.
Hosted by Randall Hopkins, Head of ESG Solutions for Nasdaq's Corporate Platforms business, the Orbia episode of ESG Trendsetters dives into a panel discussion with Orbia leaders as to how Orbia is incorporating environmental, social and governance (ESG) metrics into every aspect of its strategy and operations. The episode featured Orbia's CEO Sameer Bharadwaj, CFO Jim Kelly and Vice President of Sustainability Tania Rabasa Kovacs.
You can watch the video and read more here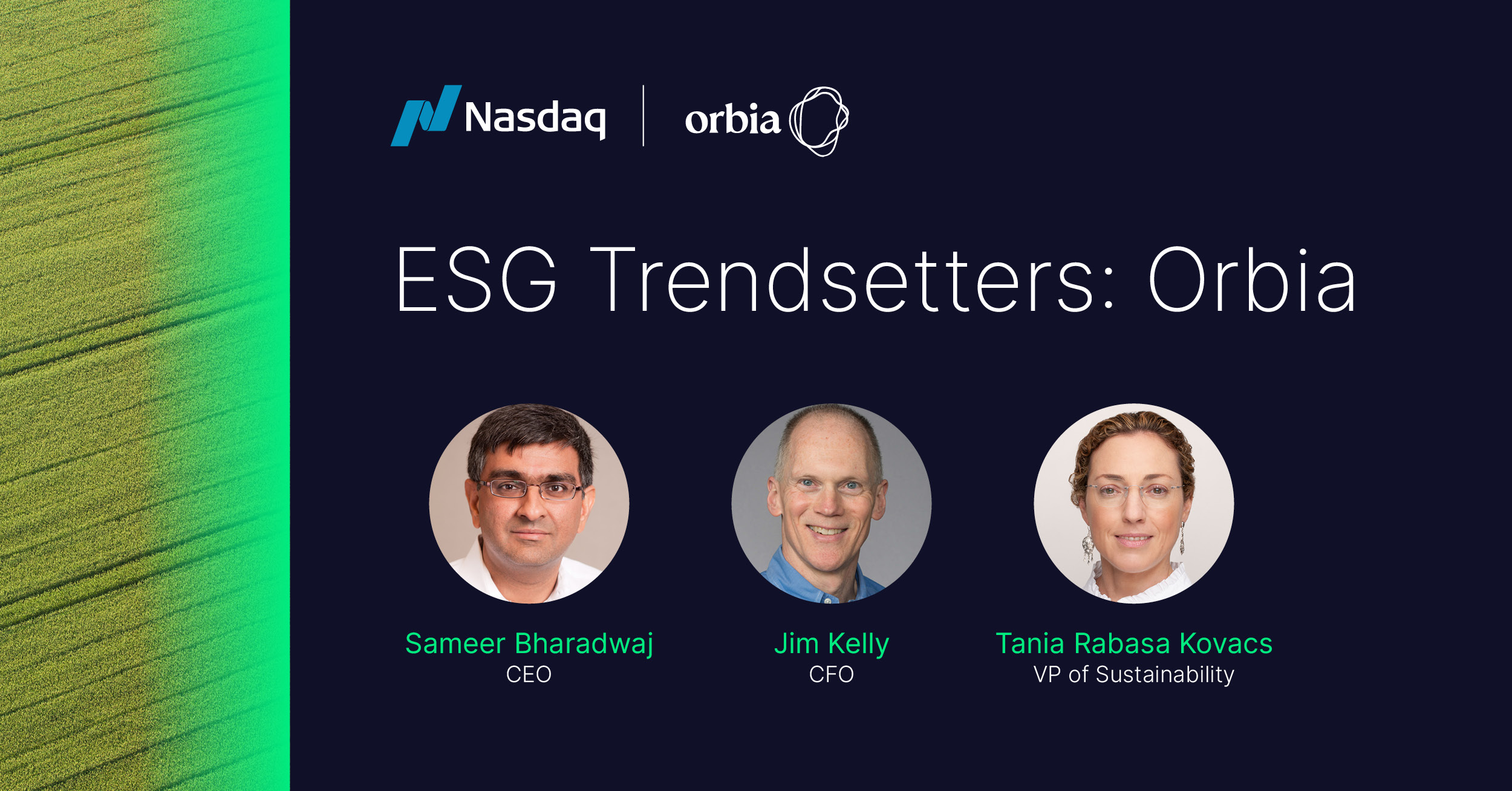 In the episode, Orbia CFO Jim Kelly noted the shift he is seeing in shareholder expectations, emphasizing that many now want to see metrics for emissions, human rights, social responsibility efforts and diversity, equity and inclusion (DEI) work. Kelly shared, "As the world continues to struggle with climate change, resource scarcity and social disparities, the companies that don't engage in trying to solve these issues likely won't be around for the long term."
Orbia Vice President of Sustainability Tania Rabasa Kovacs clarified that doing less harm is no longer enough for companies. She elaborated, "The future of sustainability and ESG is positive impact. That is precisely what we are doing at Orbia, through our operations, our solutions and our investments."
Orbia CEO Sameer Bharadwaj put the focus on in-market solutions as the best indicators of an ESG-centered strategy. Said Bharadwaj, "Our sustainable solutions differentiate us. We have created a virtuous loop of ESG-centered performance management and operations which results in materials and downstream technologies that help us address the toughest global resource challenges with cleaner, smarter and more efficient solutions."
Added Bharadwaj, "I strongly believe that our progress is about our people: teams that are united by purpose and values, empowered with the tools to go out and make an impact. At Orbia, we firmly believe in being good corporate citizens in all the communities in which we participate, in a manner that allows neighboring communities to thrive."
Watch the full episode featuring Orbia here.