Volunteering with Purpose
At Orbia, we aspire to deliver maximum positive impact by contributing to improving people's lives. Orbia is focusing on creating solutions for the challenges brought by a constantly growing and changing world.​
​We believe that as employees, we are part of something bigger. Orbia employees represent a force for good that advances life around the world. Take a look at some of the different volunteering activities our employees participate in to help our communities.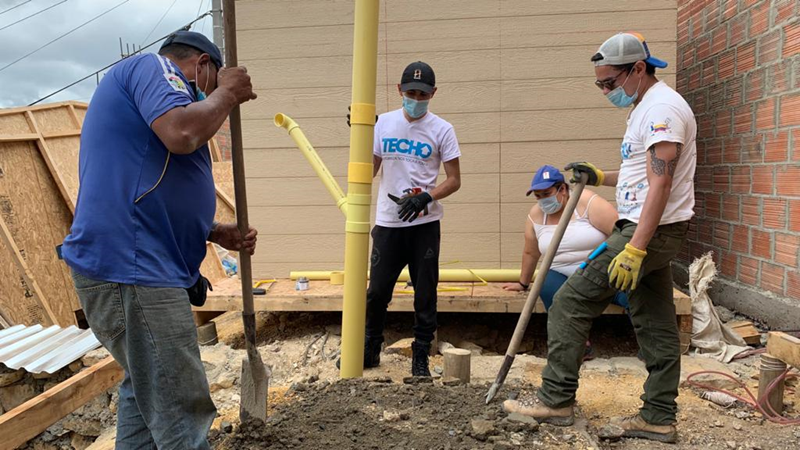 Working Together to Bring Clean Water Home
Through Project WASH, a group of Wavin volunteers worked in Bogota, Colombia to bring basic shelter and sanitation to a vulnerable family. In partnership with the Fundación Un Techo Para Mi País Colombia, volunteers designed and installed a hydro-sanitary network into a home to supply clean, potable restroom water. Products donated by Pavco Wavin were used to fulfill this family's dreams,
"I participated in this effort because I consider it of the utmost importance to support the projects where Wavin brings water and sanitation solutions to those who need it. Additionally, it is very gratifying for me to contribute my knowledge and experience in water and sanitation issues to help improve the living conditions of the community," said Johan Danilo Beltran, Wavin Technician Bogota, Colombia.

Watch the video
Mobility Upgrade
Netafim employees participate in many ongoing volunteer activities around the world. One very special project involves a team of engineers that develops custom solutions for upgrading standard manual wheelchairs in partnership with the organization TOM.
Netafim's R&D team in Israel meets regularly to creatively brainstorm, build models and implement upgrades to wheelchairs for people within the agricultural community. Changing the front wheels, installing electric driving capabilities and adding an inflatable seat cushion (makes the transition easier from a wheelchair to the seat of a car and vice versa) allows recipients to continue to move around and access their fields.
"This is an amazing situation in which we are helping the agricultural community not only with irrigation products, but also with mobility solutions for people with a physical disability, letting them know we stand by their side and are here to help them," said Yoram Engel, POD&T Manager at Netafim.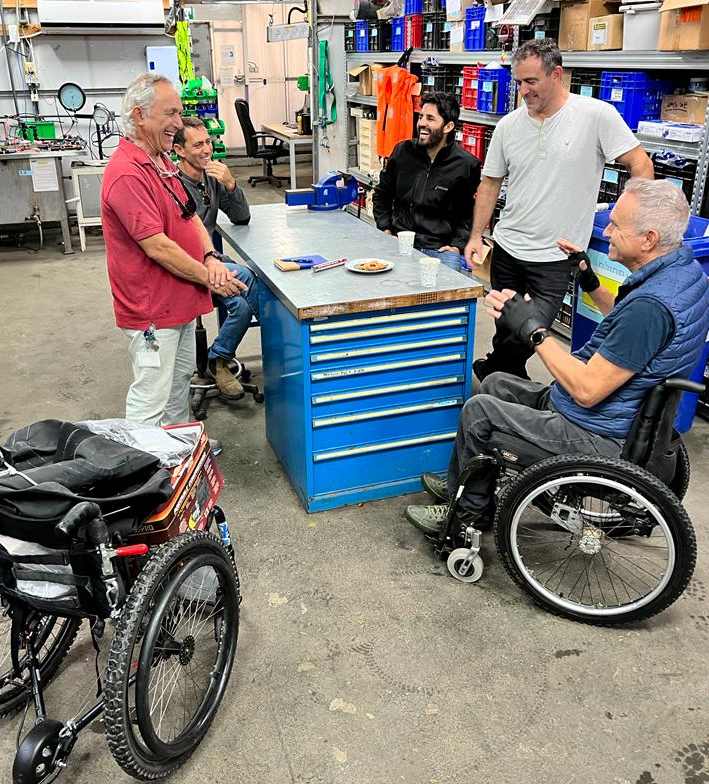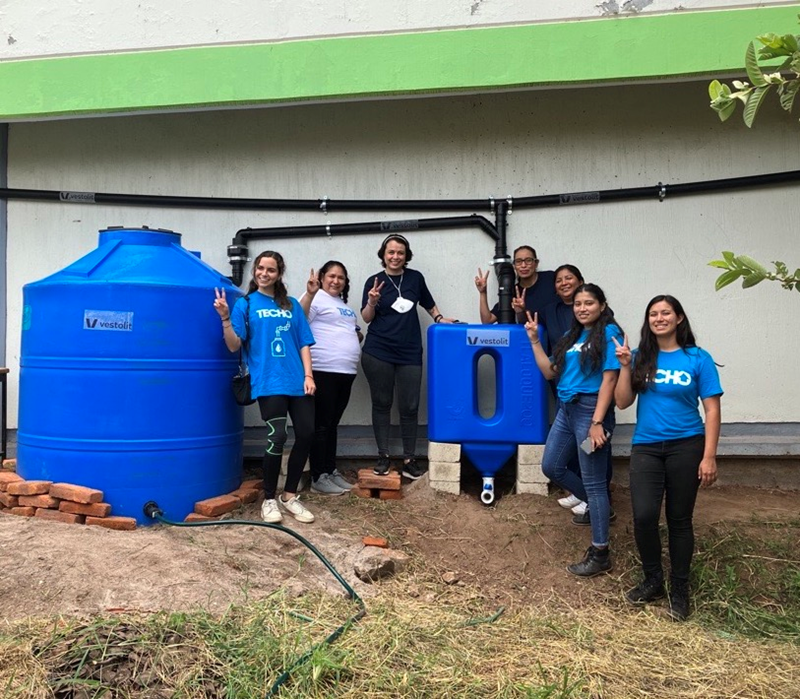 One Day of Volunteering Makes a Long-Term Impact
A team of Vestolit volunteers worked on a rainwater harvesting service project at the CECYTEJ 05 school in El Salto, Jalisco, Mexico. The volunteers connected pipes, a water tank and a scale to the school's existing cistern all in one day, making it the first rainwater harvesting system installation in El Salto. Today the school has a total of three cisterns to store rainwater for later use during the dry season.
"It is personally gratifying to represent Orbia during donation and volunteer activities related to solving the problems of water scarcity. Giving materials and contributing our time to improve the quality of lives in this community means our Sustainability Policy is not only written down but is also lived by our employees," said Liliana Edith Vázquez González, HSE Engineer, Vestolit Plant - El Salto.
Now the school is no longer dependent on the municipal water system, alleviating pressure on local resources. And thanks to training by project partner TECHO, the school will also be able to maintain the system with ease.
Reforestation of the Mangroves
In support of Orbia's ongoing efforts to contribute to the United Nations Sustainable Development Goals, 30 Vestolit volunteers gathered to plant 200 mangrove seedlings near the village of La Boquilla, Cartagena, Colombia. Focusing on UN SDG 13, the team worked on reforestation efforts to secure this local habitat for nesting birds and spawning fish. As locals rely on fishing for sustenance and tourism excursions alike, volunteers helped preserve an environment for animals and humans to thrive.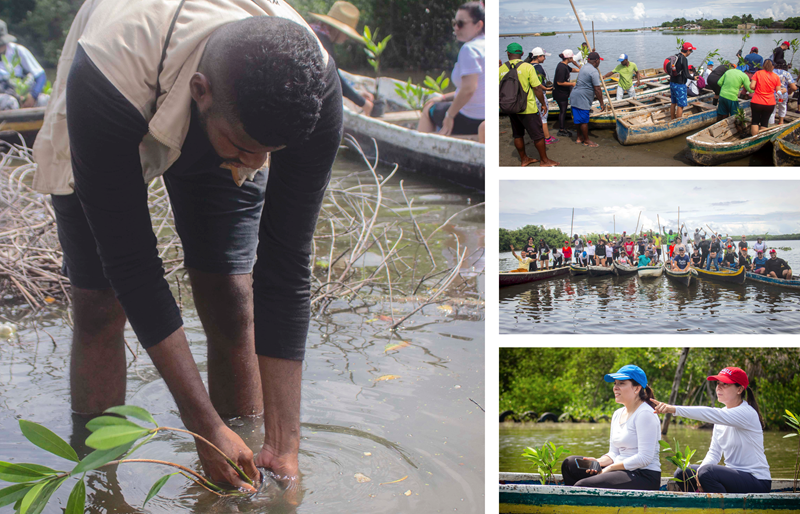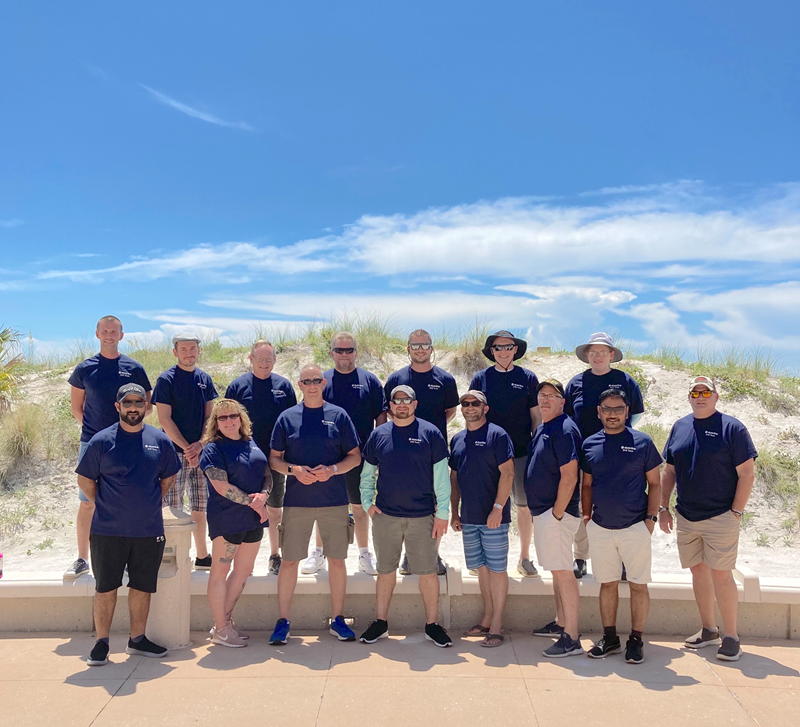 Putting Plans Into Action
As part of a week-long employee summit, volunteers from Dura-Line brainstormed initiatives and actions that would support Orbia's purpose to advance life around the world.
Coming out of that brainstorming session, Orbia's Environmental, Health and Safety team partnered with the Clearwater, Florida Parks and Recreation Department and collected over 100 pounds of litter from local beaches—cleaning up the local environment, while underscoring the company's overall commitment to reduce waste sent to landfill.